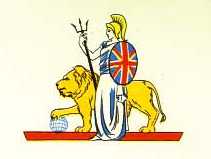 Link to British India Website
Pictures of BI ships in which I have served.
s.s. Ordia - Built in 1950 as a coal-burner, converted to oil but sold in the 1963 to APJ lines (Surrendra Overseas, Bombay) and became the APJ Amber. In 1966 she was sold to Greece and renamed GALAXIAS. In the same year she ran aground, was refloated, then she had a fire in the engine room and was scrapped in 1967.
m.s. Chilka - Built in 1950 at Barclay Curle.
m.s. Bamora - Built in 1961 at Harland & Wolff, Govan near Glasgow, sold to Shanghai Shipping Shareholder in the 1970's and managed by China Yangtze River Shipping.
m.s. Devonia - Built for Bibby Line as the Devonshire , served as a troopship before being sold into the schoolship trade. Sister ship to the Dunera
m.s. Chinkoa - Another of the 13 'C' class vessels built at Barclay Curle shipyard on the Clyde.
m.s. Socotra - Built in 1943 for P&O. Served in World War 11 as an armed merchant cruiser. Sister ship to the contemporary and later BI 'C' class, but with twin four cylinder Doxfords instead of a single six cylinder and two sampson posts forward of No.1 Hold. Built at Barclay Curle. Sold for demolition in 1965.